Pastor Miles Ruch
My name is Pastor Miles Ruch and I began serving Faith Lutheran Church as pastor in March 2021. I previously served congregations in Pender, NE, Hampton, NE and Aurora, NE, and bring 10 years of experience and knowledge to Faith as we begin this new chapter in the life of the congregation together.
I graduated from Midland Lutheran College in Fremont, NE with a Bachelor's Degree in Children, Youth, and Family Ministry and a Minor in Music and from Luther Seminary in St. Paul, MN with a Master of Divinity degree.
My wife, Sarah, is also a Pastor in the Nebraska Synod, serving Calvary Lutheran in Swedehome, NE and First English Lutheran in Rising City, NE. We have 3 children, two cats, and one dog. Between churches, children, and pets, our lives are very busy!
I am a lover of LEGO and a huge Marvel nerd. I enjoy spending time with my family going to baseball games, playing board games, and watching movies!
I am incredibly excited to be here at Faith and in this amazing community of Seward and am looking forward to see where God is calling us to move in the future!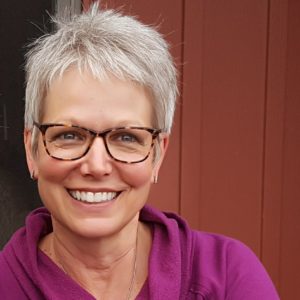 Rachel Pozehl – Office Administrator
Rachel is our amazing Office Administrator who makes sure that everything is running smoothly at Faith! If you need help with anything at Faith, Rachel is your go to person!
Rachel is also an amazing artist, creating a variety of beautiful works from Zentangle to tile mosaics and more! She enjoys being outside in God's wonderful creation and relaxing by her pond with her dogs Scootch and Dutch.
Contact Rachel in the Church Office if you need any assistance or just to say hello!
Faith Lutheran Church Council
Joni Ringdahl – President
Jeff Markel – President Elect
Sheila Beins – Secretary
John Meyer – Treasurer
Al Kufeldt – Financial Secretary                             
Paul Neukirch – Mission Outreach Chair
Amber Rucker – Parish Education Chair
Carol Soflin – Congregational Life Chair
Mike Reese – Properties Chair